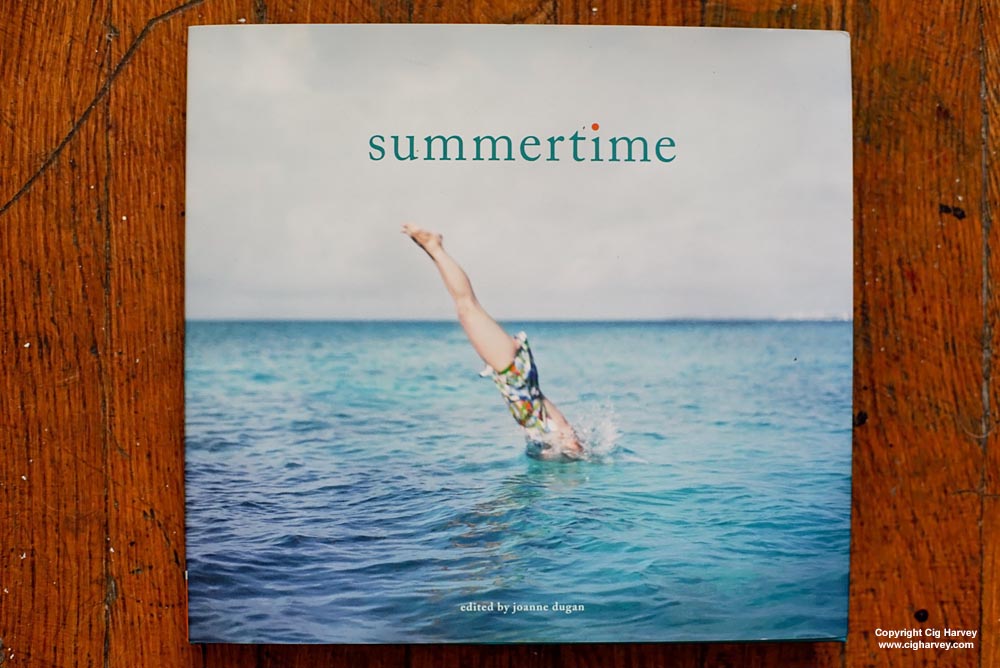 Summertime Book
Fine art photography book with photos by Martin Parr, Joel Meyerowitz, Steve Giovinco and 43 others, edited by Joanne Dugan with quotes by writers, with a focus on water
Coming over the ridge, excited, through the soft grass barefoot, rising, seeing the the expanse of the sea finally, then running to tip a toe in or just stand in awe at the wide calm green: a first memory of summertime.
Summertime is often a place (like the ocean, a trip, a vacation).  But its also a tactile sense of everything, a freedom, a memory (it could just be from last season, or from fifty seasons ago).  The ocean seems to wash everything away, and even though it leaves you sticky, rising from a good swim feels calm and satisfying.
A book of photographs, "Summertime," editied by Joanne Dugan, published by Chronicle Books,  with the likes of fine art photographers Martin Parr, Joel Meyerowitz, Julie Blackmon, Kelli Connell, Cig Harvey, Sze Tsung Leong , Joanne Dugan, (and Steve Giovinco, myself), with 38 others, mixed with quotes by writers Marcel Proust, Ranier Maria Rilke, F. Scott Fitzgerald,  Walt Whitman and 25 others, I think captures this. Can the wisps of breeze be captured, visualized?
Can the feeling of sun and water be pictured?
But there is a long history between photography and summer, I think, and it's a season made for the camera, combining color, people, and landscape.
The calm expense of Richard Misrach and Harry Callahan's views of the sea, very differently, of course, come to mind, as does the color work of William Eggleston, such as the triangle of light placed at the back of a garage at sundown or the tricycle looking large–both lyrically mysterious and so specifically tactile.   



With grit, there's Weegee's cramped Coney Island, couples stealing a furtive embrace under the boardwalk, or a mattress dragged to the fire escape to sleep plein air (and there are the murders). Perhaps the "snap shot esthetic," the loose, pop approach to photography, was born in this season, or think of Garry Winogrand's street photography that captured a messy, out of control New York–the quintessential summer of a different kind.
In thinking about it, my history of photography started during summer.  I thought I should be a film maker or a writer but hated collaborating and wasnt very good cooped up, so one afternoon on the back lawn, seeing my step mother's camera, a Nikon F, a behemoth, I decided to pick it up, and it really made sense to me suddenly: I could stroll the world, seeing, finally.
Until now, I did realize this either.  I almost always made most of my work on trips during the summer.  I would discover places to go, usually heading to the de-populated North of Newfoundland and Labrador, as a sort of extreme summer vacation and shooting expedition, creating self portraits and night landscapes as a way to document feelings.  
I wonder if there was a subconscious notion that going away was part of this summer time ritual of freedom.
So, here are some images from Summertime the book that I like, much of the photographs referencing water or near the water, that calming place.