Changing Climate and History: "Inertia," Greenland Photography Project Funded by the American-Scandinavian Foundation and Lois Roth Endowment
Photographing the Haunting Beauty of Melting Glaciers, Aiming to Link History and the Environment
Informed by Changing Climate and History
Follow on Social Media Using #DarklandPhotoProject
Capturing the receding glaciers in Greenland is the focus of recent grants awarded to me by the American-Scandinavian Foundation and the Lois Roth Endowment.
Beyond documenting the dramatic shifting environmental changes, my approach is to present the haunting beauty of the melting glaciers at twilight and night. The goals are to bring new awareness to these changes and to link history and the environment by photographing the quickly receding ice sheets near the New World departure point of Leif Eriksson, the first European believed to step on North American soil. I leave New York for Greenland on August 16, 2016 and will stay for about one month.
The grants allow me to continue my long-term project which traces human intervention in remote landscapes. The majority of the funding comes from the  American-Scandinavian Foundation, which offers research in host countries for scholars and artists, and was granted in April, 2016. Additional funding comes from the Lois Roth Endowment.
A New Landscape Revealed in Greenland
My photography project, "Inertia," captures changes to land, ice and communities in Southern Greenland. In and around Narsarsuaq (pop. 158), I plan on photographing the scarred landscape and newly exposed ground, the result of retracting ice; newly formed lakes on glaciers from the ancient ice now melting; shrinking icebergs and ice floes; images of small settlements such as Qassiarsuk, Narsarsuaq, Igaliku and Narsaq; current and newly built structures; Norse ruins; and vast, empty landscapes with traces of human intervention–photographed at dawn, twilight, or nighttime.
I hope these photographs will bring additional awareness to the environment. Additionally, I aim to trace an important but seemingly lost thread of Western history.  What took place in this windswept, remote land was the launch of an epic European exploration lead by Norse Leif Eriksson to North America in c. 1000. Beyond documentation, however, these photographs crystallize a feeling of inertia taking place in the primordial landscape of Greenland.
As the raw land is exposed through the melting ice–as if the past is being unearthed–I feel there is a link between the environment and history. Just as Greenland was the launching place of the now forgotten European exploration of North America, so too is present day Greenland's ice melt largely forgotten by the West.
In both cases, there is a feeling of absence, impending human failure, tragedy, and the crushing force of nature being played out in a desolate place. I want to capture the immensity of the space in ethereal light, revealing both a lyrical beauty and inexorable horror in it's destruction. I want to photograph this feeling of loss, discovery and change.
Inspiration and Working Process
I am inspired by Hudson River Landscape painters such as Frederic Edwin Church, and others such as William Bradford, who explored the coast of nearby Labrador, Canada.  Additionally, the project is informed by Scandinavia, German and Danish cinema, especially the films of Ingmar Bergman and Rainer Werner Fassbinder), and films my father would bring home to play in his darkened basement.
Greenland Project Background
I started photographing in Newfoundland, Canada, more than fifteen years ago, essentially at the place where Leif Erkisson is supposed to have landed, L'Anse aux Meadows. "Inertia," represents a continuation of this long-term series, coming full circle from Newfoundland to Greenland.
Connections to Scandinavia Institutions
American-Scandinavian Foundation Travel Grant allows me to work on location, in Qassiarsuk, Qaqortoq, Narsarsuaq, and Igaliku, where I can directly witness the changing landscape. I am researching affiliations and collaborations with the Official Tourism and Business Council of Greenland, the Ministry of Industry and Labour Market, and the Danish Consulate.
Because of previous planning, travel logistics, expense and the large scope of related photographic projects in Newfoundland for over ten years, I am confident I will be able to complete the photographic portion of the project in less than four weeks, the time period funding is requested.
Show of Prints
Returning, I will carefully edit the photographs and produce a small book and a portfolio of about fifteen 40×50" prints to take to new and existing New York galleries for a possible exhibition, as well as to contact Greenland cultural institutions and Danish museums and galleries for show opportunities. I will also share images, comments and blog posts as they happen on social media. As a result, I anticipate several print and online articles written about "Inertia." Finally, I plan on giving lectures, talks and panel discussions on the environment of Greenland and my photographic process.
About the The American-Scandinavian Foundation
The American-Scandinavian Foundation is an American non-profit foundation dedicated to promoting international educational and cultural exchange between the United States and Denmark, Finland, Iceland, Norway, and Sweden.  Each year the Foundation awards more than $800,000 in fellowships and grants to individual students, scholars, professionals, and artists to help study or conduct research in the US or Scandinavia.
About the Lois Roth Endowment
Lois Roth Endowment promotes and encourages dialogue across national, linguistic, disciplinary and cultural boundaries. Some of the funding they provide includes The Endowment Awards for Excellence in Cultural Diplomacy; Translation Awards, to foster respect for literary translation; and the Roth Endowment awards, which supports programs to build on collaborations with a wide range of partner organizations, including supplementary project funds to a grantee of the American-Scandinavian Foundation.
Most importantly, I feel it is crucial to complete the project in 2016 before the pristine Greenland landscape metamorphose further.
About Steve Giovinco
Steve Giovinco is a fine art photographer who exhibits widely in North America and internationally.  Steve earned an MFA from Yale University, and has been awarded fellowships, grants and numerous artist residencies to places such as Yaddo.  Showing in over 100 group and solo gallery and museum exhibitions with artists such as Jeff Wall, and Martin Parr, Steve's work has been collected by several institutions, such as Museum of Fine Arts, Houston, The Brooklyn Museum of Art, and Yale University.  Reviews have been published in Art in America, his work has appeared in the New York Times, in several catalogues and in "Summertime," published by Chronicle Books.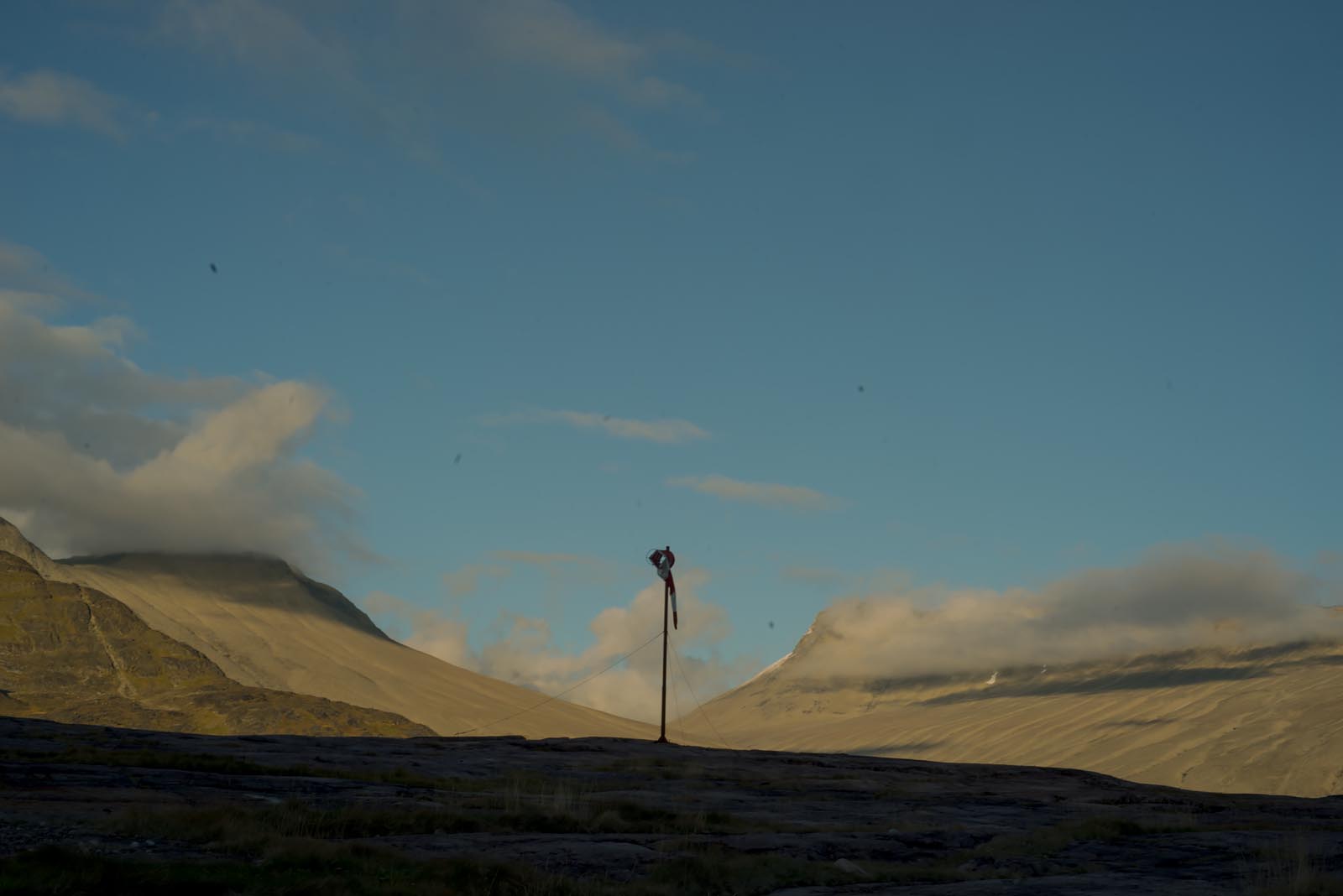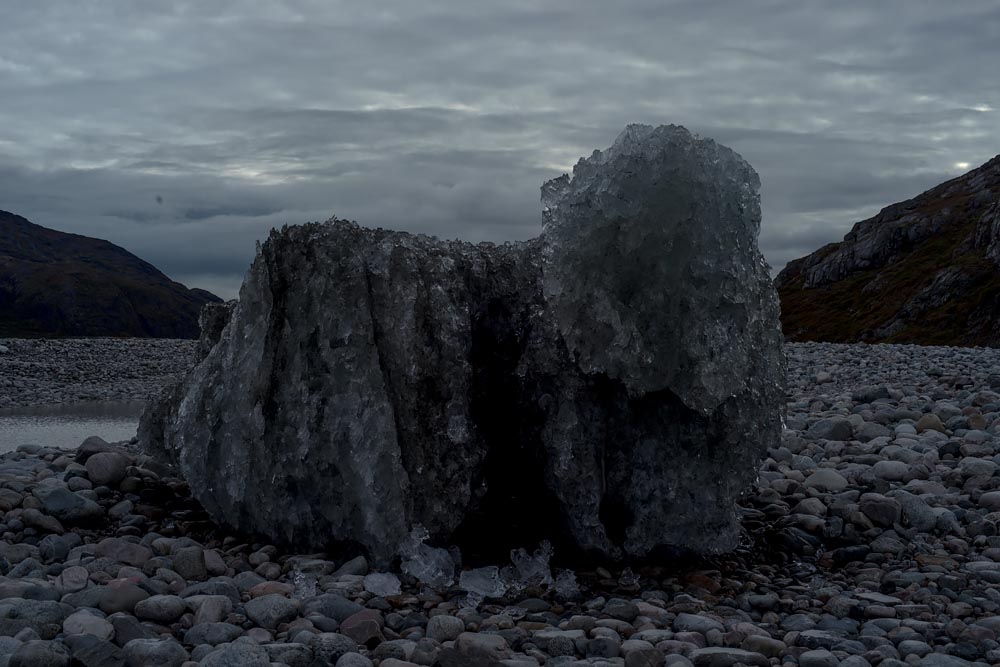 See related articles: